Berks Ag Event Calendar
Find your next event here, from credit courses to weekend family fun! This calendar is a community effort to benefit farmers and non-farmers alike! Browse events by photo tiles, list, or calendar view. Search by titles, topics, audience or other criteria. Click the event title for more details on each event.

Fencepost Fundamentals: Cover Crop Benefits
September 13 @ 9:00 am

-

10:00 am

$5.00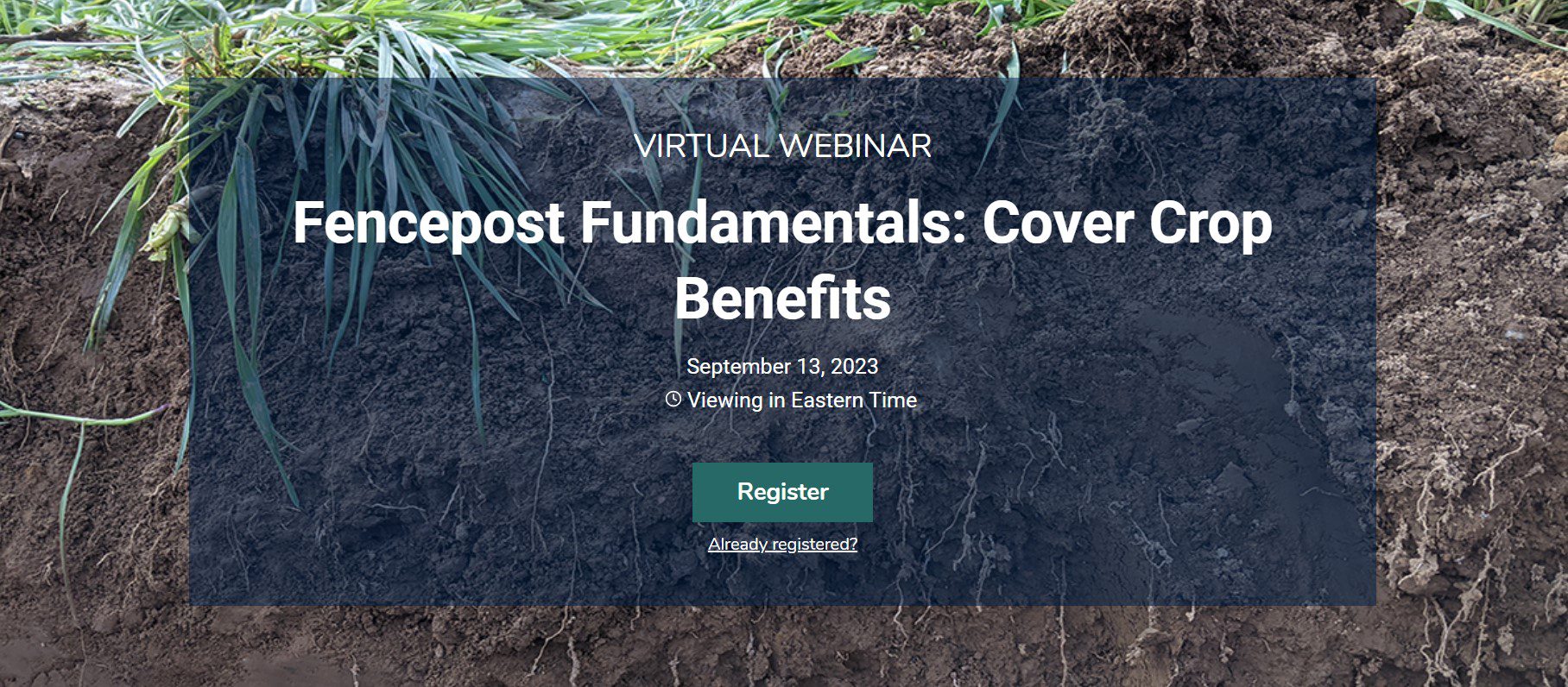 About the webinar
Why should farmers plant cover crops? Increase your knowledge and comprehension of the numerous benefits of cover crops, which include but are not limited to their positive impacts on soil conservation, soil health, nutrient management, and much more. By incorporating cover crops into your agricultural practices, you can enhance the overall health and fertility of your soil, reduce soil erosion, improve water quality, and promote biodiversity. Additionally, cover crops can help to suppress weeds, pests, and diseases, while also providing valuable forage for livestock. With their many advantages, cover crops are an essential component of sustainable agriculture and can play a crucial role in ensuring the long-term health and productivity of your land.
Event details
Participate in a one-hour webinar to gain insights into the advantages of cover crops.
When
Sept. 13, 2023 | 9 a.m.-10 a.m.
Who is this for?
Ag Conservation Professionals
New or beginning Crop Consultants
New or beginning Ag Professionals
What will you learn?
Cover crop impacts on soil conservation
Cover crop impacts on soil health and biology
Cover crop impacts on weed suppression
Cover crop impacts on nutrient management
Registration is required to receive the link to access the webinar.
Registrants will also receive access to the webinar recording.
Register by
Sept. 13, 2023, 10 a.m.