Berks Ag Event Calendar
Find your next event here, from credit courses to weekend family fun! This calendar is a community effort to benefit farmers and non-farmers alike! Browse events by photo tiles, list, or calendar view. Search by titles, topics, audience or other criteria. Click the event title for more details on each event.

Heritage Day Fall Festival
October 22 @ 8:00 am

-

5:00 pm

$10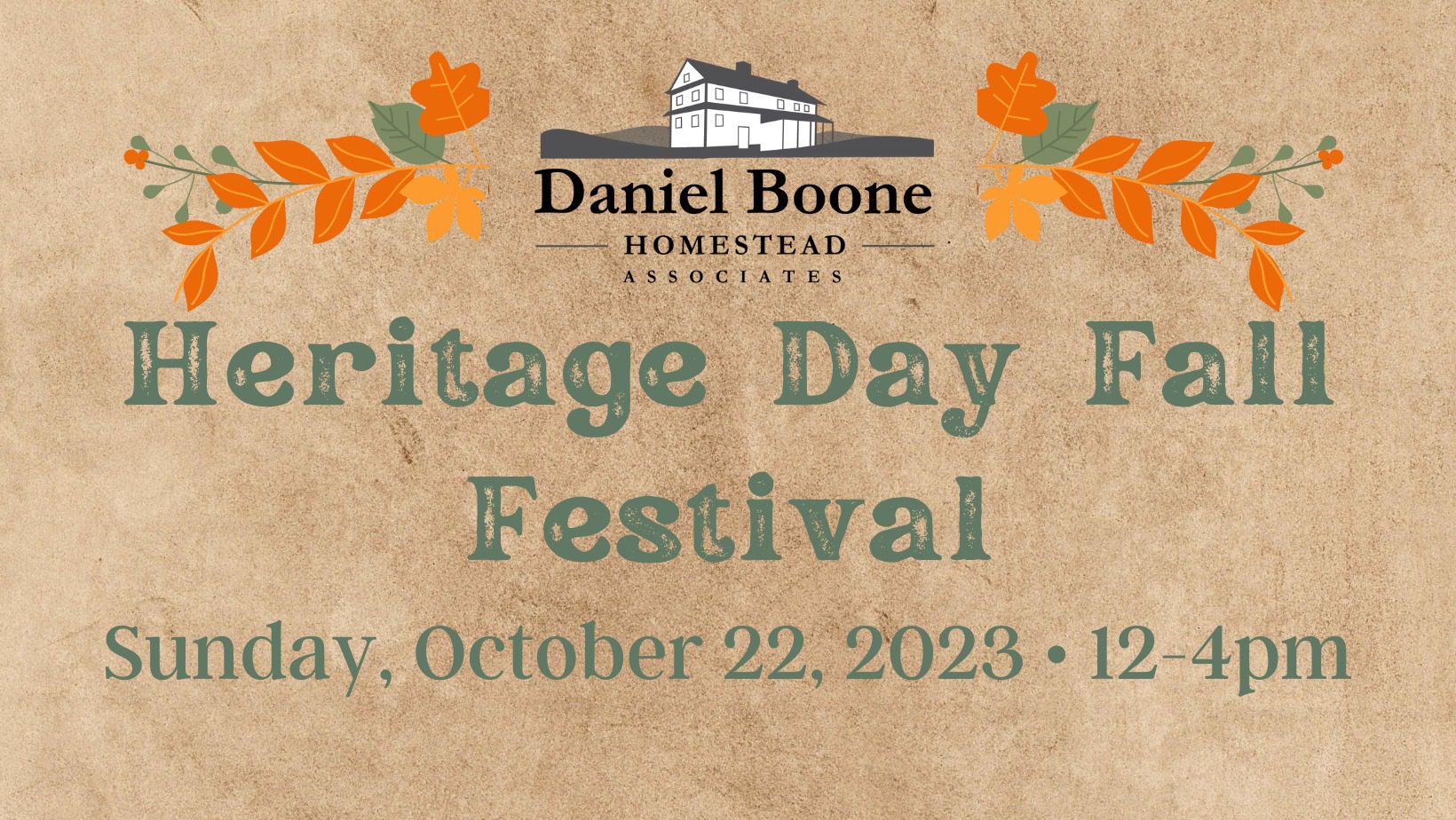 The Daniel Boone Homestead Associates are excited to celebrate the arrival of fall with the Homestead's annual Heritage Day event. This living history program features a variety of eighteenth-century demonstrations, trades and hands-on activities. These include blacksmithing, gunsmithing, hearth cooking, textile processing, candle dipping, leatherworking and more. The ever-popular colonial musician Bob Mouland will be joining us this year, as well as "Ye Olde Colonial Angler of 1770" and Pennsylvania Craftsmen Construction. The event will also feature craft and specialty food vendors as well as fall activities for children like pumpkin painting.
In the Boone House, volunteers will be cooking a hearty meal over the hearth, while Bob Mouland treats guests to colonial music on his octave spinet harpsichord in the parlor. Visitors can tour the Boone House and spring cellar and learn about the three families who lived there during the eighteenth and early nineteenth centuries. Throughout the historic area, visitors can watch eighteenth-century textile processing, wool dyeing, spinning and quilting demonstrations. Volunteers will also be demonstrating gunsmithing, blacksmithing, and leatherworking, and visitors will have the unique opportunity to tour the three-room Bertolet Log House.
"Ye Olde Colonial Angler of 1770" will be displaying his various colonial fly-fishing items including hooks, lines and angle rods. Look for his demonstration of fly fishing as well as various methods of bait fishing. Pennsylvania Craftsmen Construction Company will also be with us this year demonstrating eighteenth century building techniques. In addition to demonstrations and trades, there will be a variety of eighteenth-century hands-on activities for children and adults to enjoy including candle dipping, quill pen writing, and toys and games.
Admission: Adults $10.00, Seniors (65+) $8.00, Youth (6-17) $5.00. Children 5 and under and DBHA members are free. Please no pets and no smoking. The event is sponsored and run by The Daniel Boone Homestead Associates.
We are excited to have the following vendors joining us for Heritage Day:
Crafts & Specialty Foods
A & H Candle Co.
Bobbin and Treadle
Damn Yankee Catering
Edible Addictions
Evolution Artistryz
Hinterhof Farms
Laundry Daze Designs
Lotus Lynn
Paisley and Company
Ridgewood Winery
Stonekeep Meadery
Food Trucks
Carnival Cravers
Humpty Dumplings
The Cherry on Top
Wow Wagon