Berks Ag Event Calendar
Find your next event here, from credit courses to weekend family fun! This calendar is a community effort to benefit farmers and non-farmers alike! Browse events by photo tiles, list, or calendar view. Search by titles, topics, audience or other criteria. Click the event title for more details on each event.

VIRTUAL LIVE WEBINAR Raising Your Prices Without Losing Customers
January 8, 2024 @ 12:00 pm

-

12:30 pm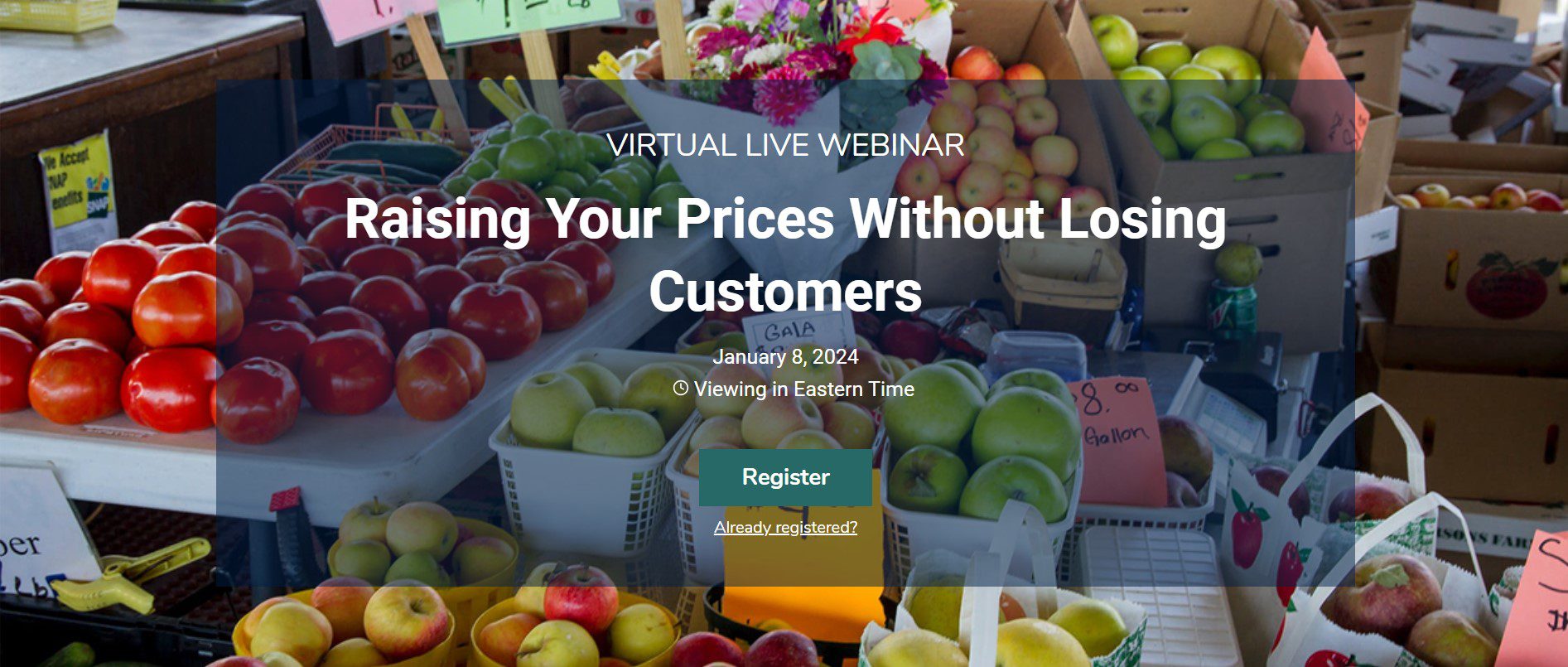 ABOUT THE WEBINAR
Market owners and food shop vendors are invited to join us to learn tips to navigate the delicate balance of increasing your prices to maintain a healthy bottom line while retaining customer loyalty. Learn proven strategies and nuanced approaches to effectively implement price adjustments without compromising customer satisfaction. Gain invaluable insights on communicating value, adjusting pricing structures, and employing psychological tactics to ensure a successful transition in your retail food business.
EVENT DETAILS
Join us for a free webinar to discover proven tips and nuanced approaches for the successful implementation of adjusting pricing structures.
WHEN
January 8, 2024
Noon -12:30 p.m.
Who is this for?
Food Business Owners and Managers
Retail Farm Market Owners and Managers
Butcher Shop Owners
Farm Market Vendors
Agritainment Owners and Managers
What will you learn?
Understand the principles of value communication: Learn how to articulate and highlight the value proposition of your products or services to customers, enabling confident price adjustments without compromising perceived value.
Implement effective pricing strategies: Acquire techniques to strategically adjust pricing structures, employing psychological pricing tactics and customer-centered approaches to minimize potential customer loss while maximizing revenue for your retail food business.
This event is being offered at no charge to participants.
Registration is required to receive the link to access the webinar.
Registrants will also receive access to the webinar recording.
Register By: January 8, 2024 12:30 p.m.