Berks Ag Event Calendar
Find your next event here, from credit courses to weekend family fun! This calendar is a community effort to benefit farmers and non-farmers alike! Browse events by photo tiles, list, or calendar view. Search by titles, topics, audience or other criteria. Click the event title for more details on each event.

Wine & Cheese, Yes Please Weekend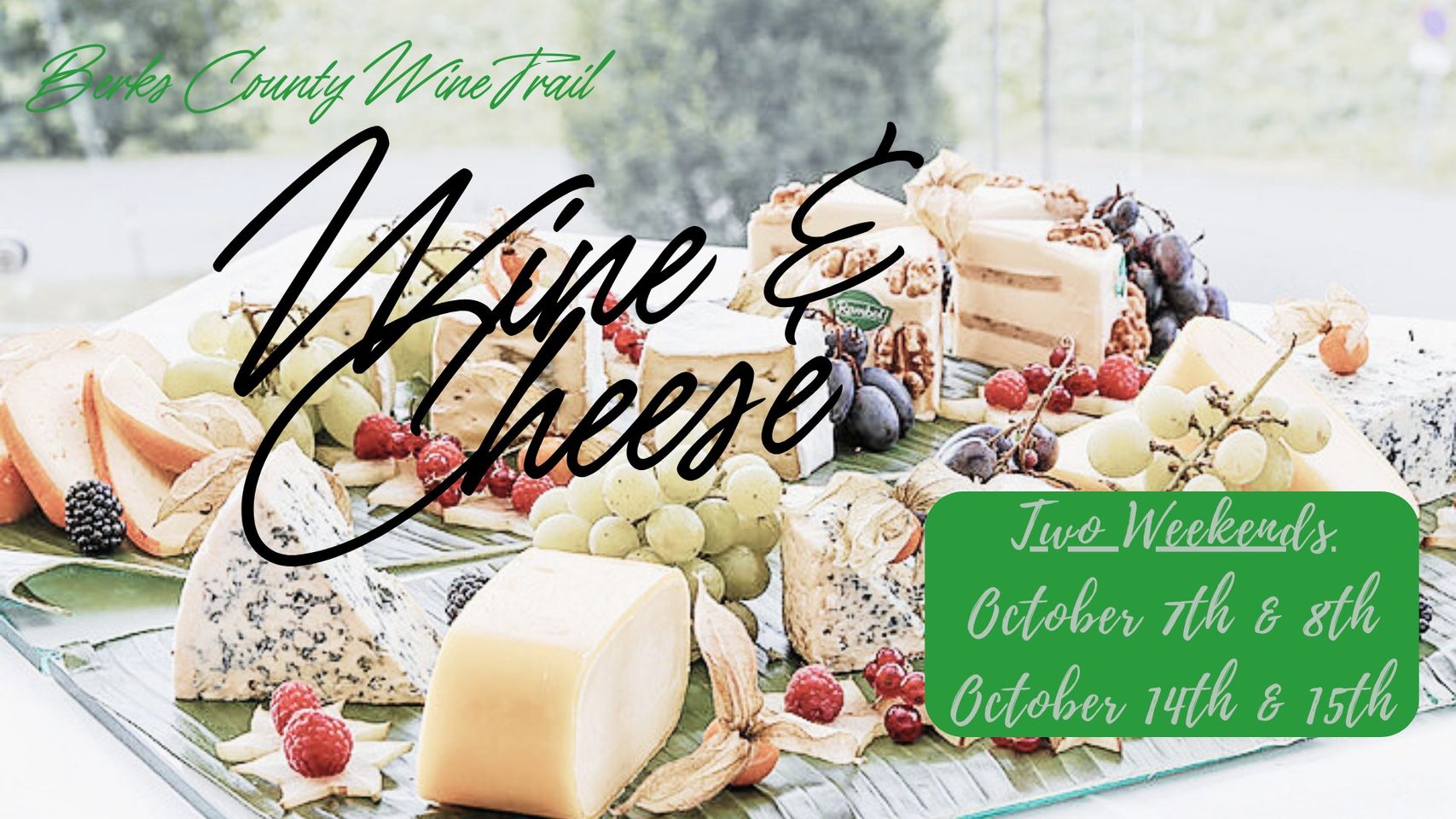 October is Pennsylvania Wine Month, and it's also Pennsylvania Cheese month, so what better way to celebrate than with Wine & Cheese.
Over the course of two weekends, Oct. 7-8 and  Oct. 14-15, we say Wine & Cheese, Yes Please!
Ticket holders will get to enjoy samples of different styles of local cheese at each winery, paired with fantastic wines!
Tickets will be available for purchase online via Local Wine Events or at individual wineries. Tickets will be valid at all wineries during the event weekends. Early bird tickets are $15/each (plus online ticketing fees). Tickets purchased later will be $20/each (plus online ticketing fees). Tickets are good for BOTH weekends.
This wine trail event is "self-guided." So create your own adventure as you day-trip during these autumn weekends, visiting each of the wineries along the Berks County Wine Trail.
Note, wineries will have their full wine tasting menus available for sampling during this event; although several of the wineries will offer samplings for free; many of the wineries do charge a nominal fee for their regular tasting menu. Some wineries refund the tasting fee with purchase of wine.
Wineries participating in our 2023 cheese event include:
Stonekeep Meadery (Fleetwood)
Bouchette Winery (Bethel)
Blue Mountain Winery (New Tripoli)
Manatawny Creek Winery (Douglassville)
Ridgewood Winery (Birdsboro)
Setter Ridge Vineyards (Kutztown)
Lily's Vineyard & Winery (Reading)
Deerfoot Winery (Shoemakersville)
Stoudt's Winery (Shartlesville)
Kog Hill Winery (Morgantown)
Long Trout Winery (Auburn)
Keep an eye out for each wineries pairing information!