As the weeks grow warmer and the soil starts to unfrost and become arable, our agricultural experts and farmers know it better than anyone: spring is coming! 
Now is a great time to prepare for the warm season by celebrating National Agriculture Week (NAW) in Berks County, PA. Every year, National Agriculture Week is dedicated to providing people with more knowledge about where our food, fiber, and fuel come from. Crop producers, agricultural associations, businesses, universities, public institutions, and others band together to honor the bountiful contributions of agricultural work and its professional practitioners.
To put a little spring in your step for this year's National Agriculture Week, we have everything you need to show appreciation for our local agricultural associations, greenhouses, markets, and farms. To discover the best options for you to usher in National Agriculture Week in Berks County, read on below!
Shop At Our Local Farmers' Markets
We're fortunate that some of our best ingredients come directly from our local farmers' markets in and around Berks County. For instance, the West Reading Farmers Market boasts a wide variety of fresh produce, locally-butchered meats, plenty of poultry and farm-fresh eggs, artisanal baking ingredients, and more. And don't miss out on visiting the Renninger's Farmers Market for a bustling shopping experience in one of the most popular and well-stocked markets around. Shopping at our local markets both boosts the local economy and offers more convenience than driving out to a more common chain store.
Prepare Your Garden For Spring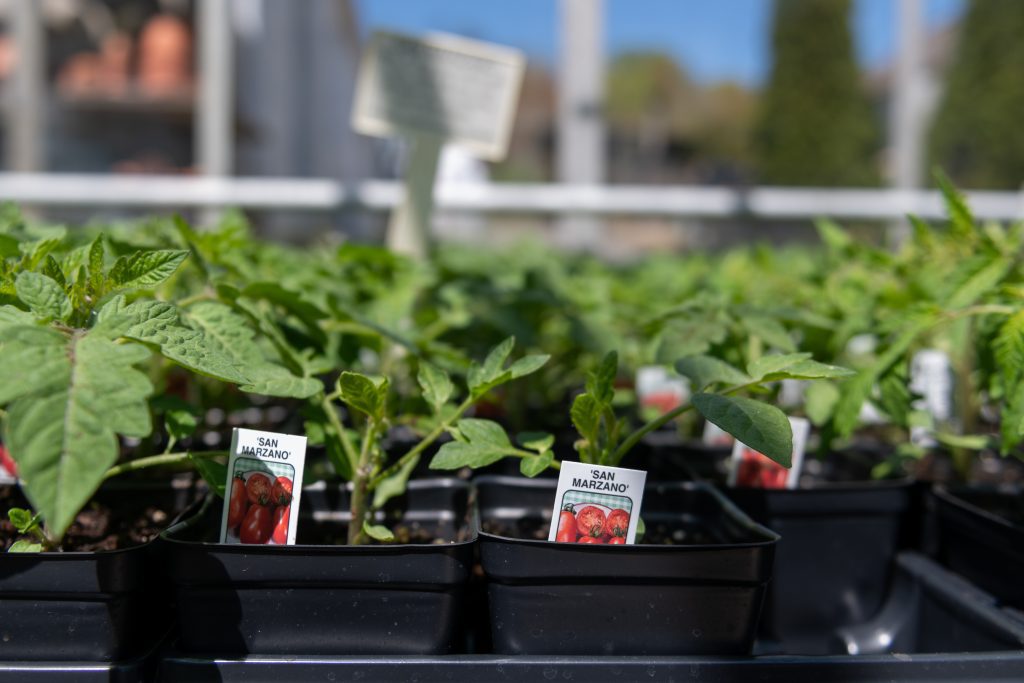 Now that spring is on its way, your home's gardening possibilities will really open up, making it a perfect time to plan for new growth, planting, and a little maintenance. Local garden supply stores are ideal spots to pick up whatever your garden needs, including vegetable plants for convenient meals at home, new yearly and perennial flowers for a touch of beauty, and even things like fertilizer and gardening supplies if you're in need. Esbenshade's Garden Centers is one of the best locations you can shop to stay stocked and prepared!
Additionally, our local Riverview Nursery & Garden Center is located just outside Reading, PA and has been supporting customers since 1979 with the freshest and healthiest plants, trees, shrubs, fruit trees, indoor plants, gardening supplies, and anything else you could want for your home or garden. When you pay them a visit, you'll also discover a unique gift shop stocked with fresh and attractive houseplants, garden flags,  wind chimes and plenty of outdoor decor to bring out the best in your garden.
Visit Our Local Farms
While we all benefit from local agriculture at home, during our lunch breaks, and pretty much anywhere, nothing shows support and interest quite like visiting Berks County farms in person. TO get the best of both worlds as a productive farm and marketplace, Weaver's Orchard Farm is just a short drive from downtown Reading, PA, and its open all year to ensure you have access to one of the most convenient and reliable places to for great produce toward a rich Easter family dinner and even fresh strawberries in the summer. They also provide a full bakery, an always-popular deli, and a large select of all-natural dairy products and free-range meats.
To start the season off right, on the warmest day of National Agriculture Week, take the whole visit to Way-Har Farms for locally-sourced ice cream and other dairy products. Way-Har Farms is proud to manufacture their own homemade ice cream right in their own farm market, and they've produced over 90 different flavors of ice cream! You'll always know where your ingredients come from here, and they treat their cows so well they've won awards at agricultural shows. Visit their farm and store in person to give it a try!
Whether you work in agriculture, are a passionate gardener, or simply love the best ingredients you can get for a home-cooked meal, we hope you'll celebrate National Agriculture Week in Berks County agriculture with gusto and pride. Thanks to all our farmers and passionate agricultural workers for taking care of us with incredible food and service!