Berks Farms to Visit this Fall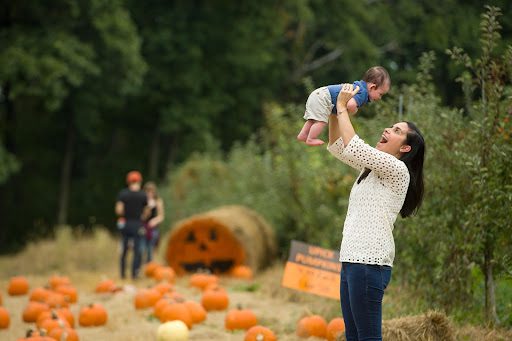 Fall is coming to the Berks County area, which means all the autumnal delights of our local farms are cropping up to help you get the most out of the colorful season. Our local farms have all of the best activities and fresh ingredients to help you enjoy fall to its fullest, including apple and pumpkin picking, tasty seasonal food for tailgates, warm wine to keep you cozy, and much more.
Make time to swing by your local Berks farms and support the families behind all these great seasonal offerings!
Take Your Pick of Autumn
There's nothing quite like crisp, seasonal ingredients that you pick yourself for a delicious meal. Berks County has a wide variety of local farms that offer fresh produce picking through the whole season.
MilkyWay Farms, for instance, is located in Chester Springs with a great pumpkin harvest season that runs from September 25th through October 31st. They stay open weekdays and weekends for a nominal admission fee. You can visit the pumpkin patch, their local corn maze, and their farm animals! If the chillier fall weather doesn't change your tastes, you can also stop by their own farm creamery for a huge selection of ice cream flavors, each one charmingly named after one of their cows.
There's also Frecon Farms in Boyertown, and they're open for picking your own produce on Fridays and the weekend. They provide freshly-grown pumpkins and a wide variety of apples, pears, and more as part of their UPICK Orchard. For fun on the farm, you can also sign up for hayrides through their beautiful orchards and attend a farmer's market that offers a deli and bakery to keep you and your family stocked with all of the delicious fall delights.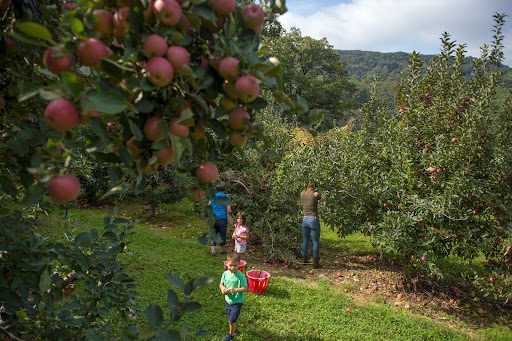 Great for the Tailgate
With many Fall sports events and celebrations happening in Berks County, it's a great time to get more familiar with all the locally-sourced treats you can bring to your Tailgate this season.
For tasty meat options, you can bring Berks Hot Dogs, fresh burgers from Gauker Farms, and generous helpings of sausage and pulled pork from ACEC Farms. There's also plenty locally-made cheeses to go around, including scrumptious options from Dove Song Dairy, Bad Farm, and more.
We also have an incredible selection of snack foods from our local farms and food manufacturers, including producers like Dieffenbach's and Unique Snacks.
Shop Local, Keep Festive
With the autumn and winter holiday seasons fast approaching, it's a great time to get into the festive spirit. Whether it's to start your Halloween fun, finding something great to bring to the Thanksgiving dinner table, or to just enjoy the crisp fall air, seasonal tidings are never complete without a bottle of local Berks wine!
With all kinds of white, red, and rose options to choose from, StonyRun Winery, Deerfoot Winery, Manatawny Creek Winery, and Clover Hill Vineyards & Winery have all the bottles and brands you could want! Keep cozy and warm with a glass of your favorite or try something new this Autumn. Learn more about our local wineries here!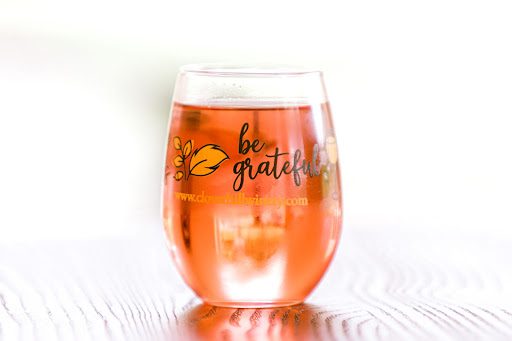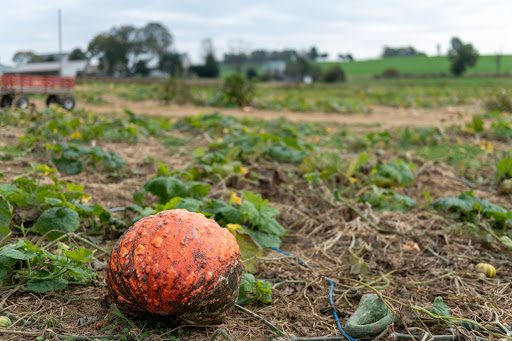 Berks Local Ingredients
Are you looking for locally-sourced ingredients to spice up your autumn baked goods? Get your produce from our local farms and farmer's markets. Your apple pies, pumpkin bread, and fruit cake won't be as fresh or delicious without the local produce and ingredients from places like Weaver's Orchard, WayHar Farms, Shady Mountain Farm Market, or any of our other great local sources!