Easter is a time for celebration and joy, and what better way to celebrate than by supporting local businesses and farmers in Berks County? By shopping locally, we can both enjoy the freshest, top-quality products and also support our community. One of the great farms that stands out this spring is ACEC Farm & Market, a family-owned business in Shoemakersville, PA. 
ACEC Farm & Market offers a wide range of products, including its popular Easter ham, 18 flavors of sausage, all varieties of pork cuts as well as locally-sourced delectables from other farms and artisans in Pennsylvania. To ensure a delightful Easter while ushering in the warm season, let's explore what ACEC and other local farms in Berks County have to offer to bolster your Easter basket. 
Easter at ACEC Farm & Market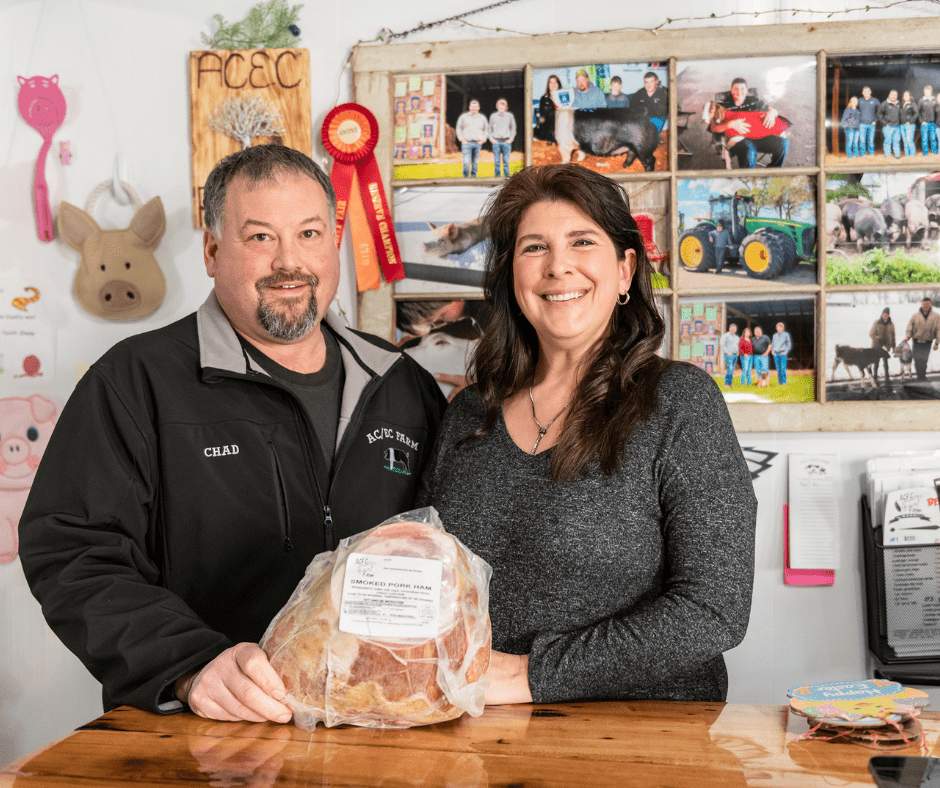 Owner Alice Kamp said her and her family have lived on ACEC Farm for the past 25 years and this August will mark three years that the farm store has been open. While the idea of the on-site store was their goal from the beginning, it finally became a reality took root in 2020 when it opened to the public. Local shoppers can visit the store on Thursdays and Fridays from 4 p.m. 
to 7 p.m. as well as Saturdays from 9 a.m. to 2 p.m. If those times don't work, Kamp will also  take calls for appointments. 
While ACEC Farm and Market is a great place to visit year-round, when it comes to festive dining, it is a one-stop shop for your Easter meal. It accepts pre-orders for Easter hams and encourage those interested to place their orders early as they have sold out the past two years. It also carry green beans, chow chow, red beets, and potatoes in its store to complete an Easter  meal as side dishes. For dessert or to fill an Easter basket, don't pass up on its homemade  chocolate peanut butter and coconut eggs. 
While one of the main benefits of shopping local for your Easter ham is the opportunity to support your own Berks County neighbors, another great reason is the quality of the product
you'll be receiving. Kamp said "you know exactly what you are going to get." The Kamps grow  their own feed for the animals, the ham is hormone-free and antibiotic-free, and the meat is  fresh. 
Kamp said they appreciate people shopping locally and supporting their farm and in turn, they pride themselves on supporting the community and other businesses as well. 
ACEC Farm & Market offers a wide selection of other products from the local community that can help you make your Easter celebration truly special. It offers locally sourced beef, lamb, goat and Bell & Evans Chicken, as well as milk and ice cream from Way-Har Farms, and pierogies from T & L Pierogies. It also carries blueberry products from Stemmrich Blueberry Farm and maple syrup if you're looking for something sweet, among many more items. 
Shop Local This Easter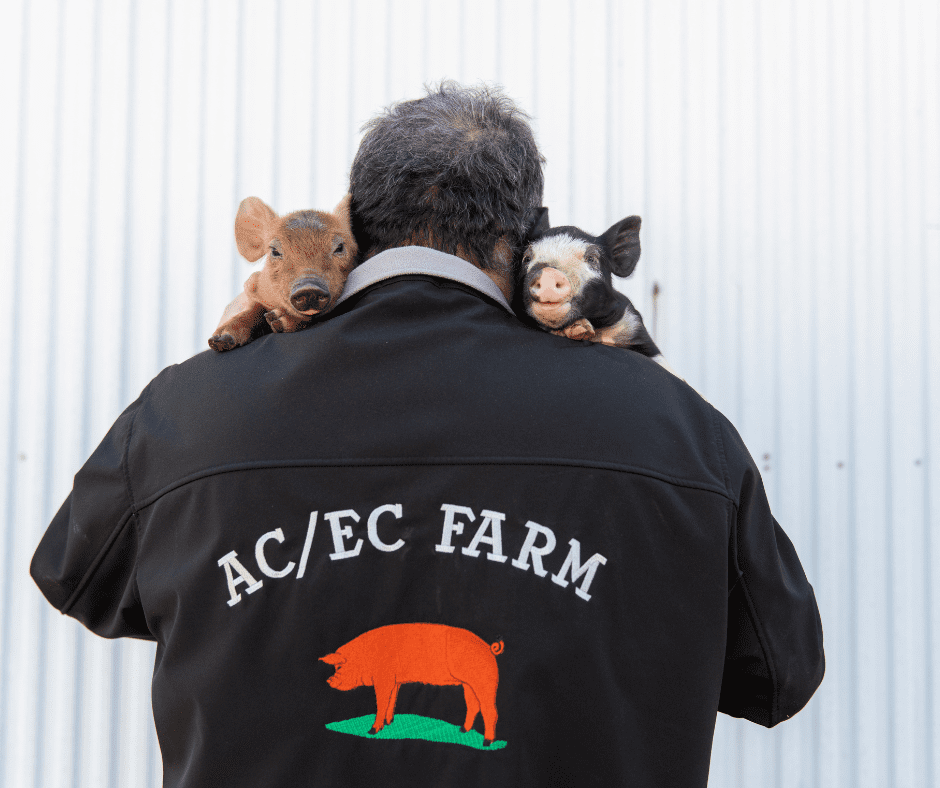 In addition to ACEC Farm & Market, there are many other local farms and businesses in Berks County that offer high-quality products perfect for Easter. Way-Har Farms in particular offers desserts and ice cream that is made with the milk from its own cows. Its ice cream comes in a  variety of flavors, including classic vanilla and chocolate as well as more unique flavors like pumpkin pie and apple cider donut.
By shopping locally this Easter, you can not only support local businesses and farmers but also enjoy high-quality products that are unique to Berks County. Guarantee a delicious and community-driven Easter this year by choosing the best local products for your holiday!