Memorial Day weekend is the official start of summer in southeastern Pennsylvania. Around these parts, we like to celebrate with a good old fashioned outdoor picnic and barbecue.
Some of America's favorite foods will be on display at cookouts nationwide this coming May 31st, but do you want to know how you can make your festivities even better? By buying and preparing the absolute best in locally-sourced food this holiday.
Celebrate freedom and the summer season this Memorial Day by checking out the top five best Memorial Day picnic foods, and learning where you can source them locally in the Greater Reading Area!
5. Summer Salad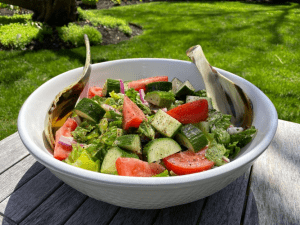 What You'll Need: Although many are likely to look forward to the more meaty options during your upcoming Memorial Day picnic celebration, the importance of a simple, healthy salad can really help to satisfy everyone with well-balanced nutrition. Try throwing in things like fresh leafy greens, tomatoes, cucumbers, carrots, and onions. Don't forget the dressing!
Where You Can Find It Locally: When it comes to fresh Berks County produce, the best place to start is at one of the Greater Reading Area's many prestigious farmers markets. Weaver's Orchard Farm Market in Morgantown is a great choice, as is Renninger's Farmers Market in Kutztown. You can also stop by a number of family-owned farms to get the most direct farm-to-table experience, including Broad Wing Farm, Oak Nut Farm in Bethel, and Humming Hills Farm in Kempton, You can even whip up a fancy homemade dressing using local honey from Griesemer Beekeeping in Wernersville, craft vinegars from Oley Valley Organics, or wine from Clover Hill Vineyards in Robesonia and Stony Run Winery in Breinigsville.
4. Buttered Corn on the Cob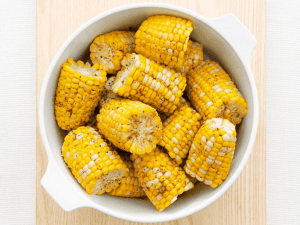 What You'll Need: Nothing says summer like freshly-buttered, steaming hot corn on the cob! Wow your family and friends with this quick, easy, and flavorful dish made from boiled corn, butter, and a little bit of carefully-placed seasoning.
Where You Can Find It Locally: Berks County offers corn aplenty, and you'll have no problem finding this staple crop practically anywhere you check out. That said, we'd recommend Fisher's Farm Fresh Produce in Oley, or Totheros Farm Fresh Produce in Mohnton. For a rich butteriness, check out dairy farms like Way-Har Farms in Bernville or Mor-Dale Farms in Myerstown. Add a little kick with some spicy pepper extract from Homesweet Homegrown in Kutztown.
3. Potato Salad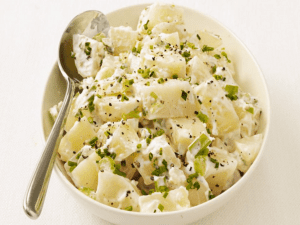 What You'll Need: Potato salad is a summer picnic staple. All you need to produce this flavorful dish is a little mayonnaise, a little onion, some mustard, a few boiled eggs, and of course, the potatoes!
Where You Can Find It Locally: Fully prepared condiments are a specialty, but you can find all the information you need at a local establishment like Rodale Institute in Kutztown. Grab your onions and potatoes from a well-stocked shop like Boyertown Farmers Market, and then top it all off with some fresh-as-fresh-gets eggs from The Nesting Box in Kempton.
2. Barbecue or Fried Chicken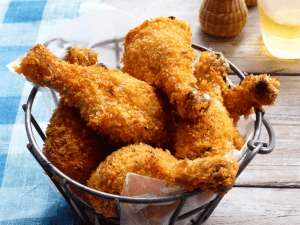 What You'll Need: Moving on to the entree section of your Memorial Day menu, a great addition to really throw some flavor on your plate is some freshly barbecued or deep-fried chicken. The ingredients for this dish are simple: you'll need some chicken, you'll need some spice, and you'll need some sweet and smokey sauces!
Where You Can Find It Locally: When it comes to flavorful, responsibly raised chicken, no one does it better than Berks County. Check out poultry farms like Bent Limb Farm in Shoemakersville and Wholesome Food Farm in Alburtis. Grab some signature sauces from Homesweet Homegrown yet again to really bring the dish together!
1. Hamburgers and Hot Dogs, Of Course!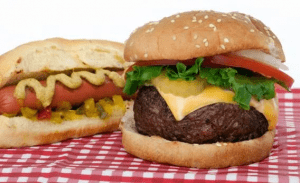 What You'll Need: As if you could expect us to reserve our number one spot for any dish other than the tried-and-true all-American classics, burgers and dogs! No grill party is complete without a healthy dose of wieners and patties, so be sure to stock your fridge with local meats this holiday.
Where You Can Find It Locally: Berks County and the Greater Reading Area offers a number of great grass-fed and free range beef farms, as well as a few pork farms as well. Cap off your party with the freshest meats from places like Country Time Farm Antibiotic-Free Pork in Hamburg, Gauker Farms in Fleetwood, Zahncroft Beef in Womelsdorf, Yellowstone Farm in Kutztown, and Pasture's Pride Natural Meats in Kutztown.
Buying local meats, dairy, and produce does more than just benefit your local community and economy. In addition, it also sends a message of support for local unity, higher standards of living, better health, and a more vibrant community.
Local foods are fresher, safer, and more interactive than buying your food from larger corporations. Don't hesitate to show your support of local farmers by exploring local produce options this Memorial Day weekend!